Trusted by hundreds of businesses, including: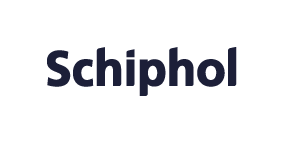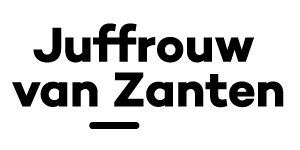 Experience how easy it is yourself
No app needed.
Nobody wants to download an app just to order. That's why Orderli works without an app — just with your mobile browser.
Or try it with your own phone
👆🏼Scan the QR-code with your camera
Quick and effective.
Ordering with Orderli is quick, easy, and fun for guests.
Scan
Guests scan the QR-code on their table with their phone and get taken to our website.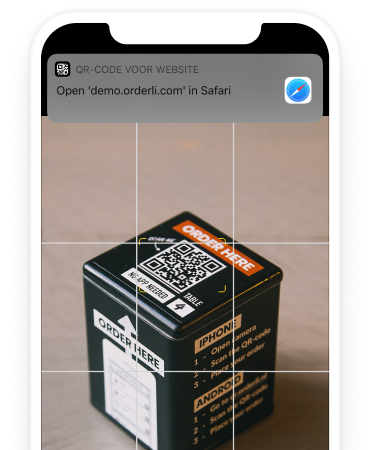 Order
They're immediately in the menu and able to choose what they want to order.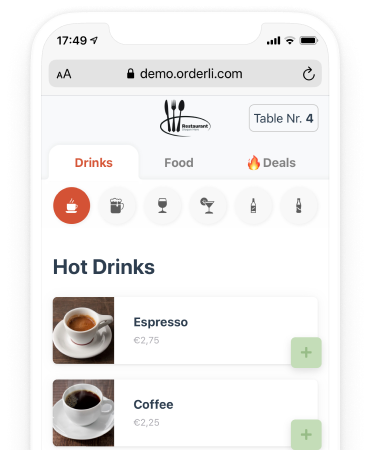 Done
Once guests place their order we send it directly to your staff.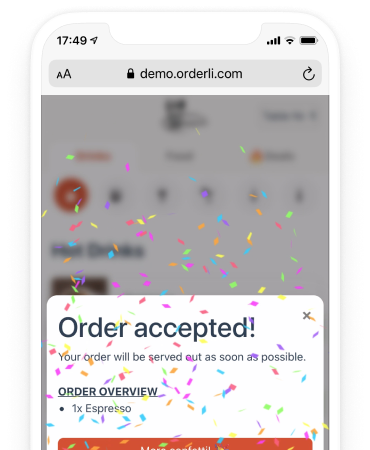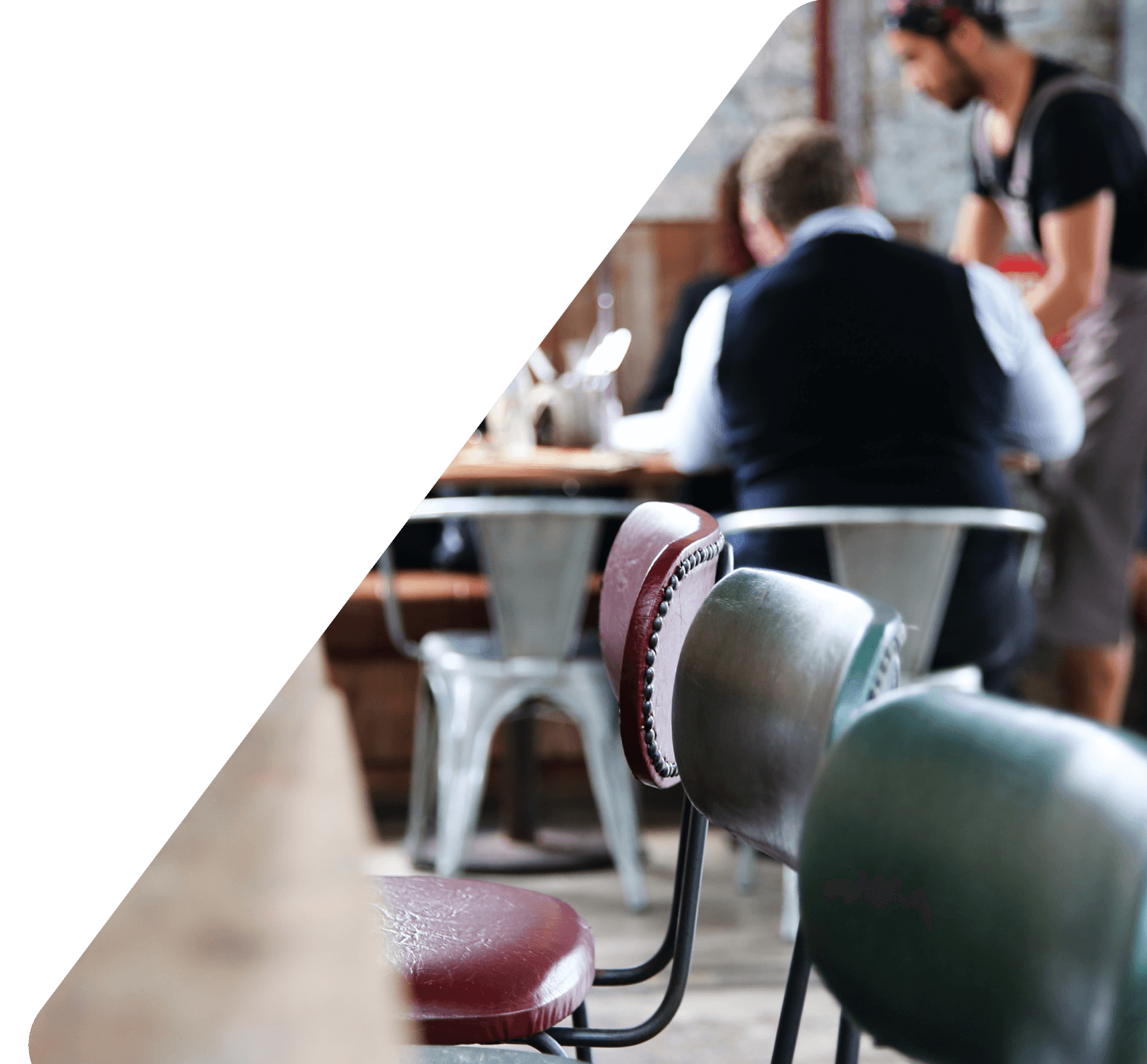 Keep it personal.
Orderli is an addition to your staff — not a replacement.
‍
By using Orderli to take orders, staff will have more time to chat with guests and ensure guests are noticed and served more quickly.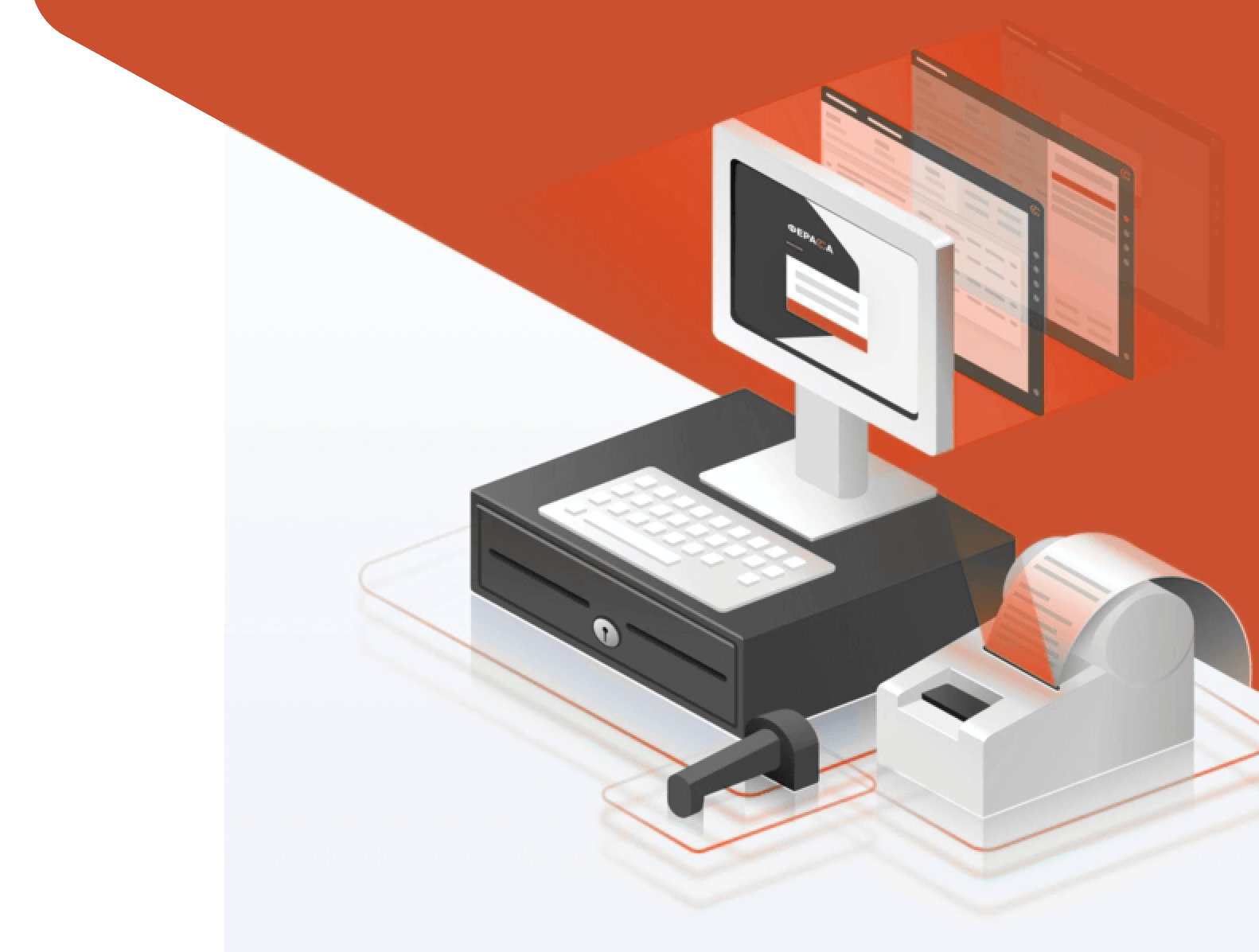 Seamless integration with your POS.
With our integration orders are entered into the POS automatically. Helping staff serve orders like they're used to.

Don't worry if your POS system doesn't support integrations. We place a small tablet next to the POS which shows all incoming orders. These orders can be send directly to a receipt printer, or your staff can enter these orders into your POS.
Stay in control.
With an (optional) small tablet next to your POS, staff can see what is being ordered and decide when to prepare.

Is something temporarily out of stock?
In 3 seconds your staff can turn a menu item off with our restaurant software, making it disappear immediately from the menu for guests.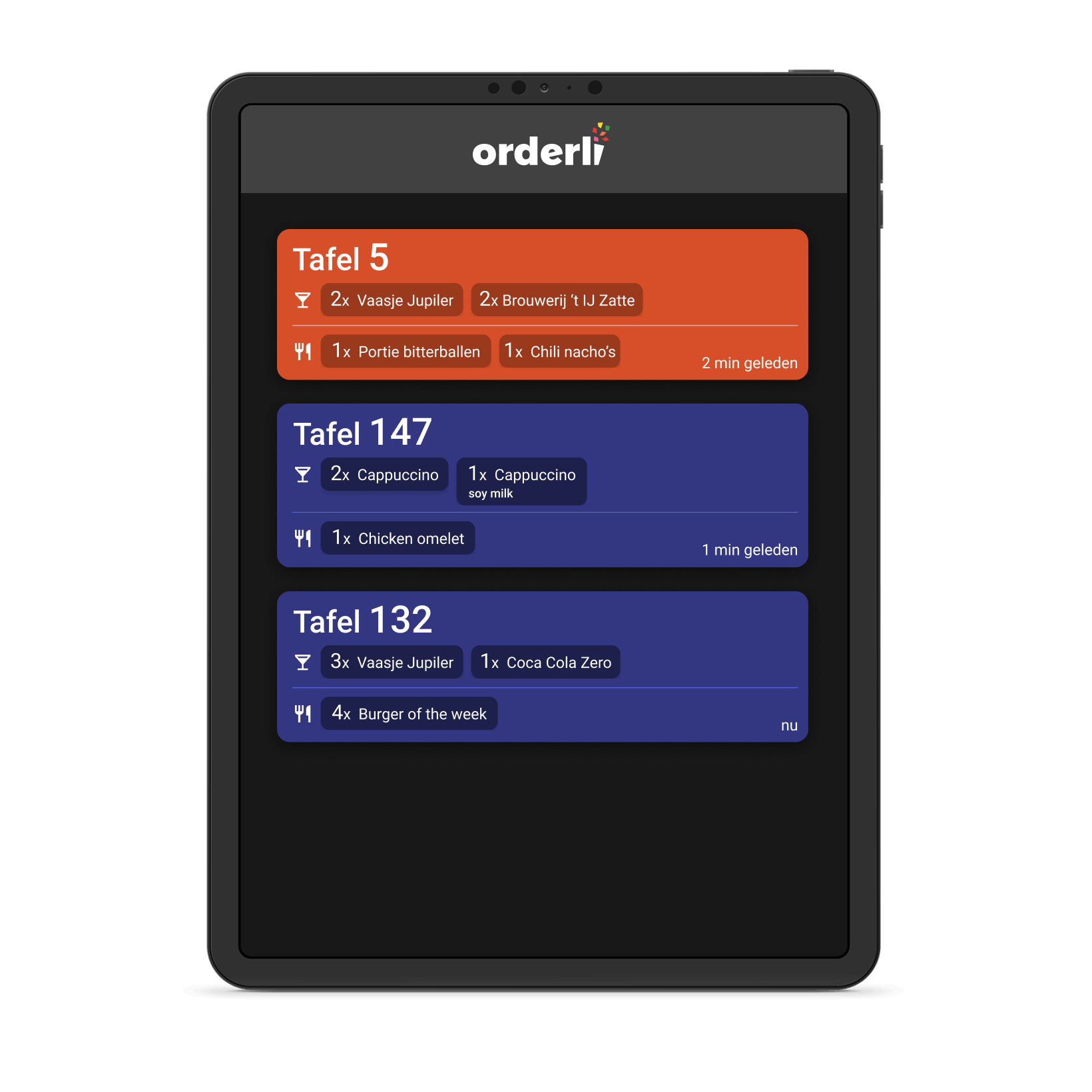 Business owners love Orderli.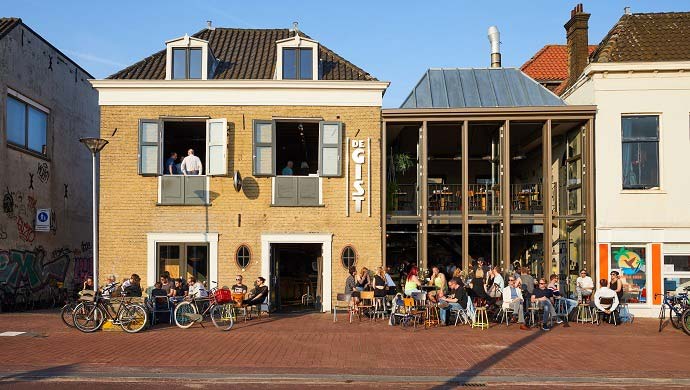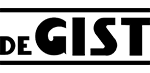 "The implementation of Orderli immediately resulted in a qualitatively better and quicker service without our bar concept, resulting in a significant increase in the numer of orders"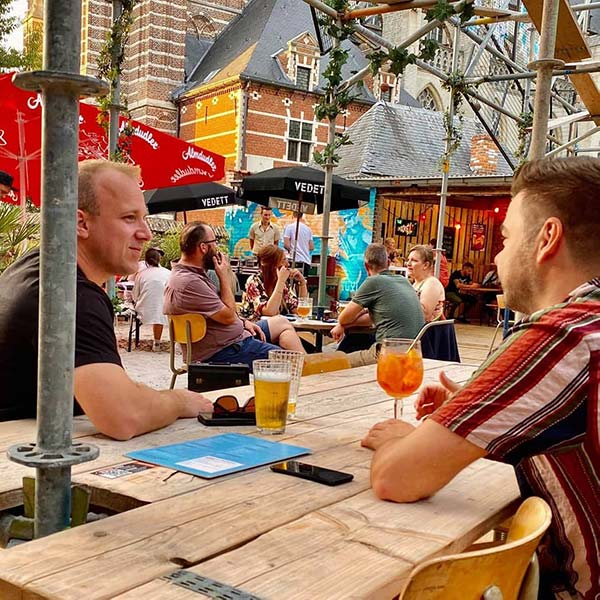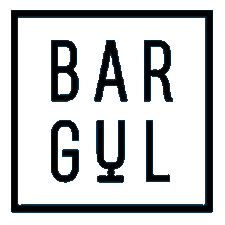 "Thanks to Orderli, our concept has remained feasible despite the corona measures. Our customers can decide and order what they want to drink at their own pace without having to deploy additional staff. Also fewer mistakes happen by waiters or customers."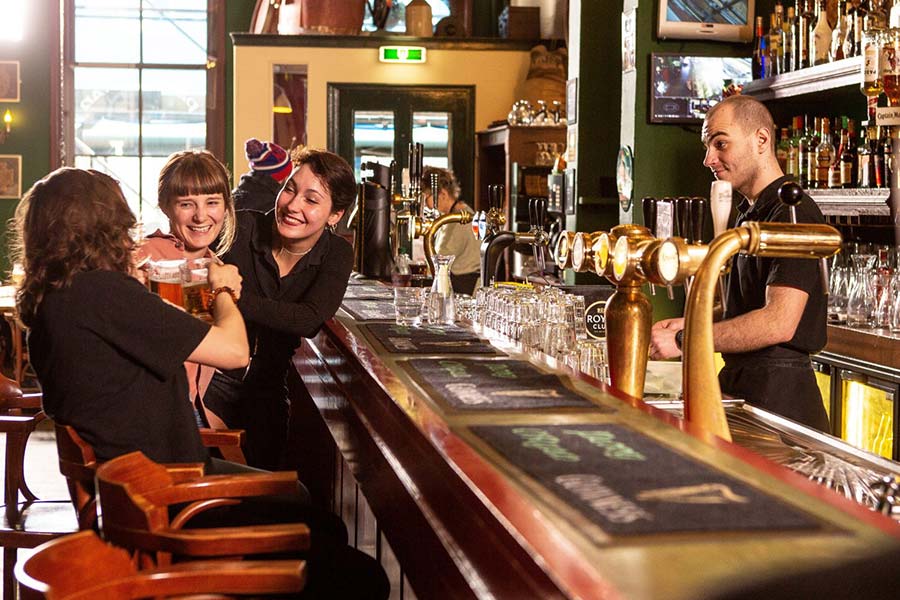 "I am using Orderli in response to corona. I am very satisfied with the use and I notice that the guest fully accepts it."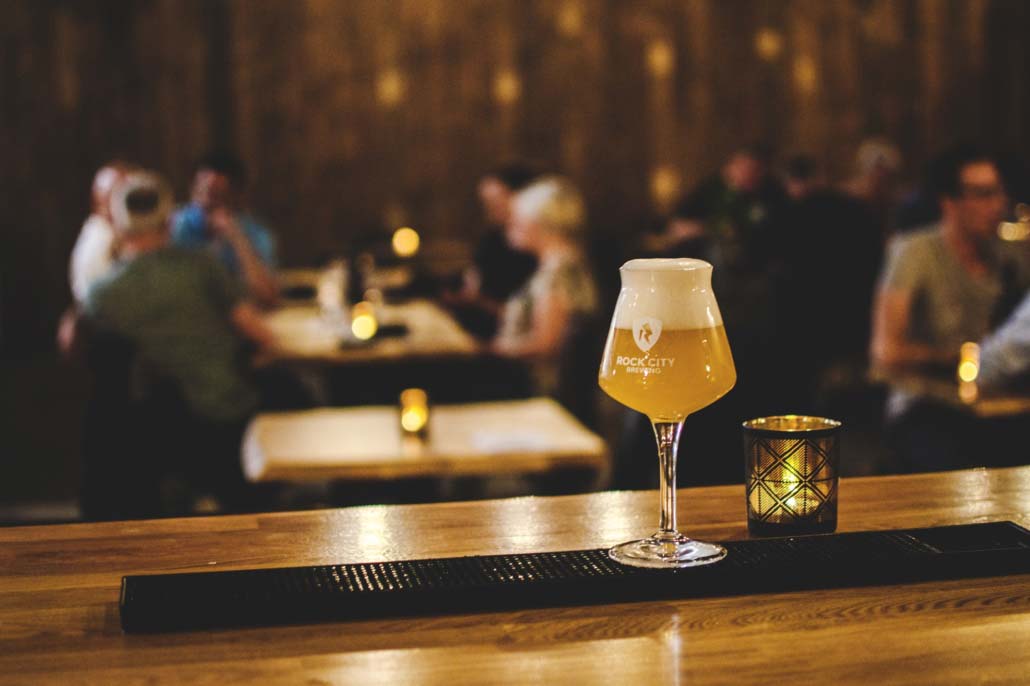 "We got in touch with Orderli because we wanted to organise the Amersfoort Brewery Day in a Corona-proof way. The speed with which Orderli fulfilled and implemented our wishes was really fantastic. Within a week there was an up and running QR ordering system. The guests have experienced the system as very user-friendly. We highly recommend Orderli in the hospitality industry or for an event!"
And guests agree.
In their words.
3 simple steps to get started.
1
Tell us about your business
2
Add your menu with our editor
3
Link the sent QR codes to your tables